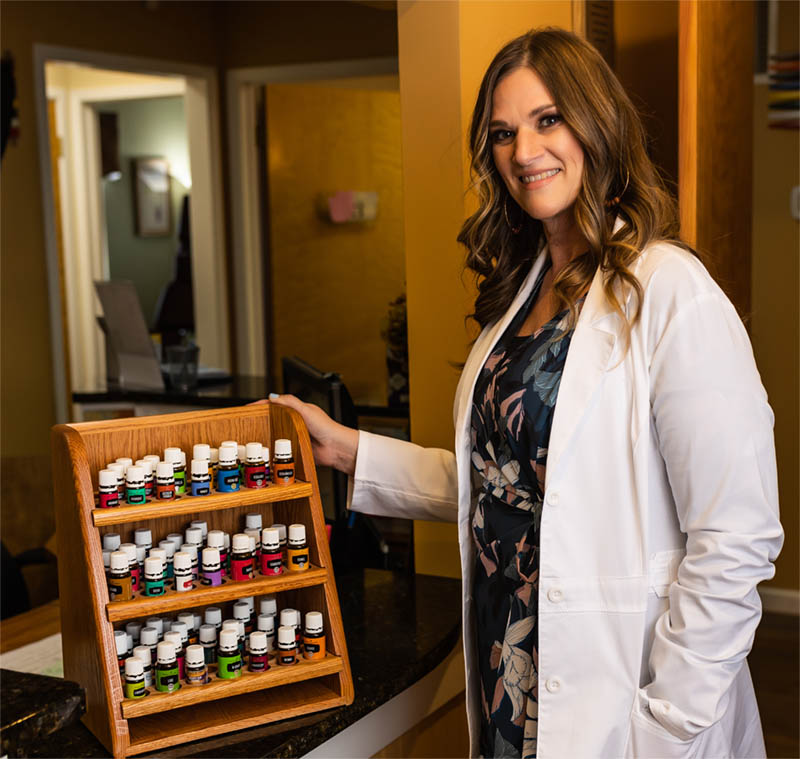 Essential oils have many uses as natural remedies for a variety of health conditions. We often use these oils for aromatherapy in conjunction with our chiropractic adjustments.
​We are very pleased to carry Young Living Essential Oils, the only product line that carries a "Seed to Seal" guarantee that ensures the purity of its entire product offering. Rigorous quality control, beginning with sourcing the seed from corporate-owned farms and certified partner farms, to stringent, quality benchmark product testing sets Young Living apart from the rest.
When it comes to quality essential oils, we believe the Young Living line provides our patients with the purest, most effective formulas with the cleanest and most innovative ingredients available.

Dr. CHiappino has a private Facebook group for all her members. When you purchase oils through our office you get access to online classes and support. To learn more go to www.gratitudedroppers.com