What To Expect
New Patient Center
Get Started
Prepare For Your First Visit
1. Book Initial Consultation & Examination
Book your initial in-person appointment with Dr. Keri Chiappino. Call our office or schedule online using our booking link below.
2. Complete New Patient Forms
Fill out online new patient forms prior to your appointment. Once you book your appointment you will receive an email with the instructions on how to complete the forms.
3. Examination and Treatment Plan
Dr. Keri Chiappino will listen to you and complete a comprehensive neurological, orthopedic, and chiropractic exam. In most cases, you will receive the treatment during your first visit and the report of findings with an individualized treatment plan on your follow-up appointment.
Your First Visit at New Beginnings Wellness Center
Upon arriving at our chiropractic and wellness center, you will be greeted by the staff and will be invited to sign in and complete a medical history form.
The doctor will conduct a consultation with you to discuss the reasons for your visit, whether you have a specific problem or if you're here for wellness care. A complete neurological, orthopedic and Chiropractic exam will be performed. This may be very similar to what you have had in the past. The doctor will see how far you can bend and twist, how fast your reflexes are, test your blood pressure, etc.
The doctor will review the findings of the examination to determine if you are a candidate for the therapies we offer and which plan is most appropriate for your unique condition. Your treatment plan may include muscle work, light stimulus, sound stimulus, vestibular therapy, balance work and Chiropractic adjustments. Most often the therapy is the last part of the examination. Therapies are usually, but not always performed on the first visit and are valuable in the overall assessment of your condition.
After your treatment, the doctor will make her recommendations and discuss your case. Feel free to ask whatever questions come up along the way.
Insurance
Insurance policies vary according to the carrier. While we do accept some insurance plans, we encourage you to give our office a call prior to your visit to verify your policy benefit.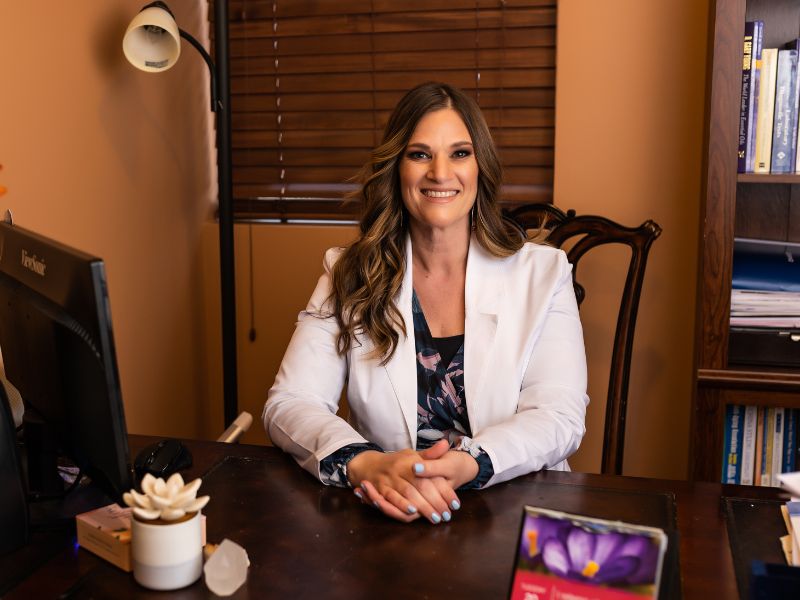 Dr. Keri Chiappino, DC DACNB BCN
Chiropractors can support all the systems of the body by allowing the nervous system to function optimally! Start feeling your best today!