Chiropractic Neurology
Functional Neurologist in Smithtown, NY





Promote Healing From Within Through Chiropractic Neurology
At New Beginnings Wellness in Smithtown, NY, we take an entirely different approach to chiropractic treatments. Whereas typical chiropractors treat pain by adjusting different parts of the skeletal system, we dig deeper into the cause of the issue by using a discipline known as chiropractic neurology combined with conventional chiropractic methods to diagnose and treat the root issues that are causing pain and discomfort.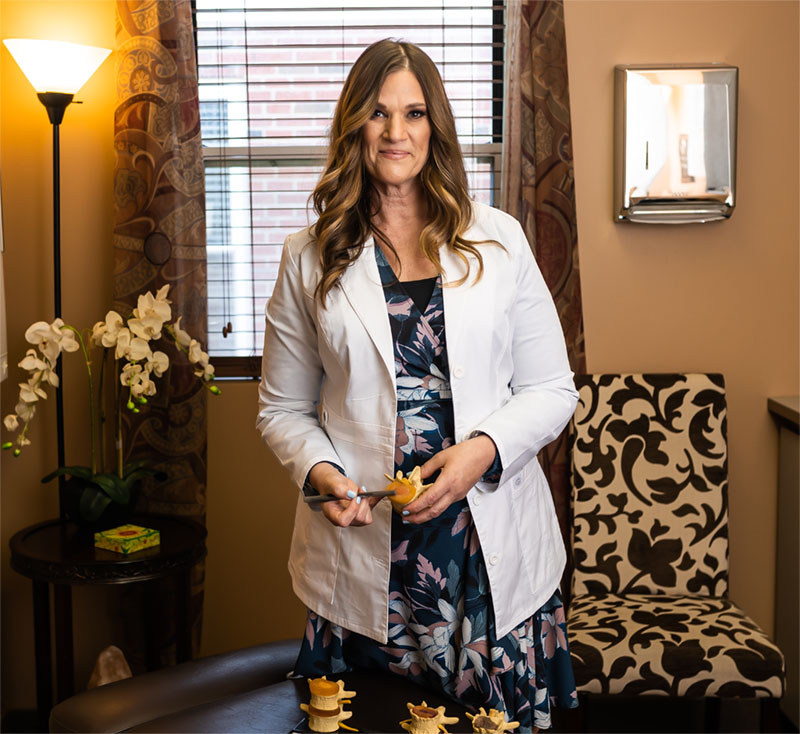 Dr. Keri Chiappino, DC DACNB BCN
What Is Chiropractic Neurology (Functional Neurology)?
Chiropractic neurology is a specialized field that focuses on the relationship between the nervous system and the spine. It involves the use of non-invasive techniques to diagnose and treat a variety of conditions, including chronic pain, headaches, vertigo, lower back pain, sciatica, middle back pain and neck pain.
By using chiropractic neurology to determine imbalances, we can often pinpoint the core reasons that certain parts of the body are more susceptible to pain than others. When integrating this specific technique with standard chiropractic adjustments, the patient not only experiences pain relief, but also has a pathway to keeping the pain away in the future by incorporating neurological exercises to restore the body's natural ability to strengthen joints and feel better.
What Can A Chiropractic Neurologist Treat?
Chiropractic neurologist takes a brain-based approach to neurological disorders, offering new hope to those who have not found relief from conventional treatment.
Beyond standard joint pain and mobility issues, chiropractic neurology is also effective at treating the following:
Headaches and migraines
Fibromyalgia
Dizziness and Balance Disorders
ADHD
Restless Leg Syndrome
Learning Disabilities
Concussions
Traumatic Brain Injuries
What Our Patients Are Saying